Enterprise Financial | Hazard Rish Management
Senior Housing and Healthcare
All Industry Related Support Companies 

---
Headquartered in Pittsburgh Pennsylvania, Moore Financial Services is recognized as an innovative financial services consulting firm specializing in research, planning and implementing powerful financial and insurance strategies for the Senior Housing and Healthcare industries.
Our team of strategic partners that support our efforts are all industry professionals. They have the credentials and experience to help make certain that your enterprise's overall goals and objectives continue into perpetuity.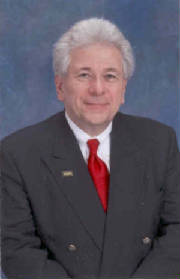 Richard A. Moore
Richard A Moore
Principal and Founder
Richard has a wealth of experience in the financial services industry, with a background in structured finance, insurance, and real estate.
His career started in the Property & Casualty unit of a major insurance carrier. From there Richard accepted positions where his responsibilities included business development and marketing of structured finance and investment real estate.
Later in his career, he became involved in numerous commercial structured financing facilities, including Equipment Leasing & Financing, Accounts Receivable Management, M & A's and Turnaround strategies.
Working with Senior Housing/Healthcare providers since 2000, he has assisted clients by utilizing the capital markets, government programs, private equity investors, or in some cases, combining these financial resources to monetize a dormant asset to create a more productive use of the values held captive to make certain that the organization's overall goals and objectives continue into perpetuity.
Financial and Insurance Advisor
Business Consultant
Strategic Partner Testimonials: