Commercial Insurance Products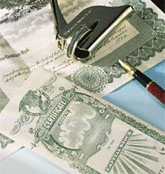 Moore Financial Services and our strategic partners continue to strive for success by first listening and understanding our clients needs and then implementing this insight to best serve them.
Our strategic Partner's health care practice is dedicated to meeting the needs of all healthcare organizations. Their professionals have experience in all facets of medical malpractice/professional liability, healthcare billing errors and omissions insurance, data/patient privacy insurance, clinical trials, new facility construction, workers compensation and employee benefits needs of healthcare providers.
The healthcare industry is constantly changing and faces unique and difficult challenges from a regulatory, legislative, political and public opinion perspective. As a result, it has become increasingly important to partner with an organization that not only understands healthcare organizaton risks and needs, but one that is on the cutting edge of the changing demands facing healthcare organizations. Our ability and expertise continues to evolve in a variety of methods to insure your specific needs and reduce your potential risk.
We have developed a practice that focuses on each healthcare client as a unique organization. There is no "off the shelf" suite of products or services that fits all clients, just as there is no uniform perscription for patients. we firmly believe in learning the intricacies of your operations in order to develop the programs and services that you need.
Expertise in all healthcare industry segments:
Hospitals and hospital systems
Hospices
Home health organizations
Senior Living communities
Physician groups
Surgery and imaging centers
Managed care organizations
Specialty clinics
In addition to standard property/casualty coverages, we excel at:
Alternative risk solutions
Captive services
Representation & Warranty (R&W)
Catastrophe modeling
Claims advocacy
Claims management
Cyber risk assessment
Environmental risk assessment
Risk management
Large account services pooling
Risk control consulting
Safety compliance
Self-insurance
Working with clients with varied needs has given us the ability to craft highly customized insurance solutions. We provide responsive and creative risk management program alternatives for any type of organizational situation or circumstance. Our job is to understand your needs and formulate customized solutions that help protect your organization's bottom line.
We believe the most valuable service we can provide is making your life easier!
Ask about how we can provide a complimentary coverage evaluation to determine if you have any compliance / coverage issues that need corrected.